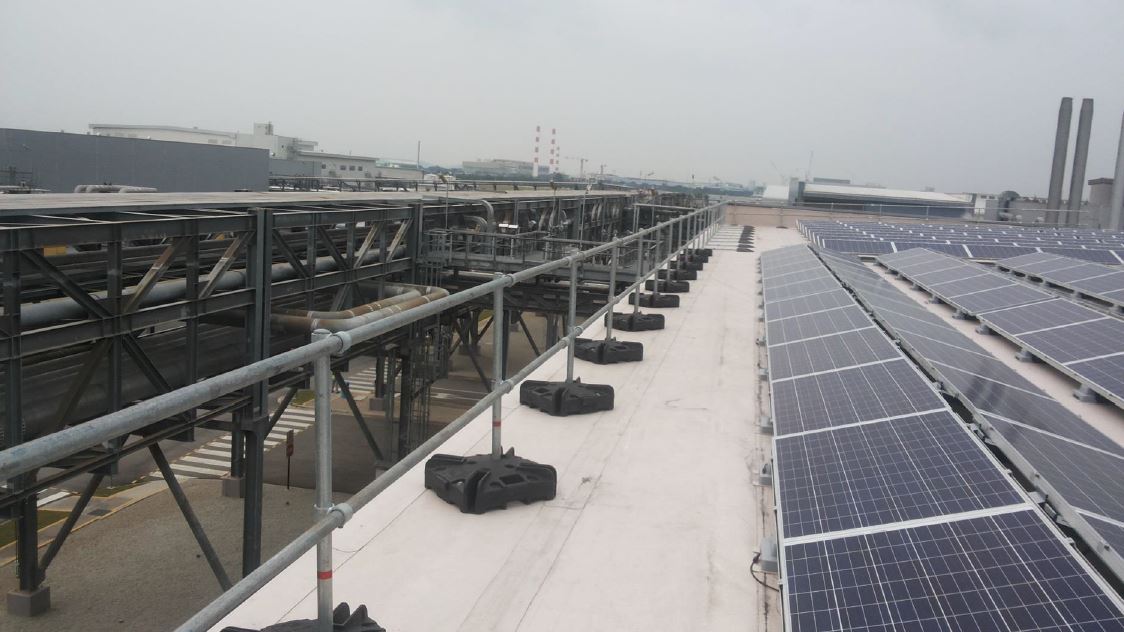 KeeGuard Premium from KeeSafety is a free-standing guardrail system without counterweights.
It is especially suitable for rooftops with limited space. As a general rule all rooftops with a slope of up to 10 degrees can be safeguarded permanently or temporarily.
Instead of counterweights, KeeGuard Premium has compact base weights that are highly space-saving due to their minimal footprint. These two-part interlocking base weights are made out of recycled PVC and each of them weighs 40kg. Thanks to their form and the integrated carrying handles they can be carried and stacked effortlessly.
These factors are beneficial to a quick assembly and disassembly and make a flexible temporary use possible. Even a short-time use on the ground can be realized this way.
The system is highly stable, despite the non-penetrative fastening. It is made out of hot-dip galvanized steel which provides permanent protection from corrosion and additionally is fully recyclable. It goes without saying that the guardrail system meets the standards DIN EN 13374.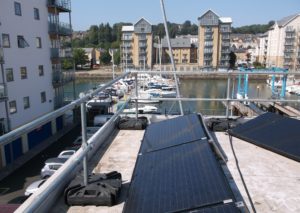 Thanks to its plug-in systems, KeeGuard Premium can be adjusted just as easily as the standard KeeGuard system. If required, both systems can be combined with one another.
Especially if the available space is not sufficient for the installation of a guardrail system with counterweight booms, this system is the perfect solution. The weights are designed practically, as they replace the booms and therefore save a lot of space and all of this without reducing the safety standard.
---
Short Profile

Material:
Hot-dip galvanized steel
PVC

Certificate:
Declaration of conformity according
to DIN EN 13374
Span:
max. 3,0 m
Area of application:
Rooftops with a slope of up to 10°
& limited space conditions
Tube diameter:
48,3 mm
Assembly type:
non-penetrative
Usage:
permanent & temporary securing
Weight:
40 kg per PVC-weight
---
Downloads
Produktbroschüre KeeGuard Premium
Declaration of conformity EN 13374
---
Go to KeeGuard Foldshield >>