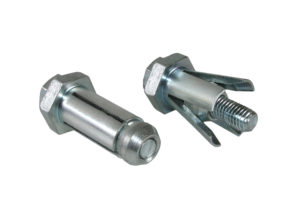 BOXBOLT from KeeSafety is a fastening system which is suitable for blind mountings to hollow profile constructions or other components that are difficult to access.
Thanks to its innovative concept, BOXBOLT is a first-class alternative to conventional mounting types. The installation can be carried out way faster and easier than it would be the case with welding or the use of gusset plates.
The fastening system finds use with primary steelwork constructions, such as the assembly of facade elements or balconies. Another advantage is its discreetness, as the screw head will be the only thing visible in the end product.
Moreover, BOXBOLT withstands harsh conditions. The end product therefore combines a high factor of safety with a good optical impression.
Another special quality of the fastening system is its functioning which reminds of an expansion bolt. This means that during the assembly it is sufficient if access is only given by one side. This enables an easy and quick blind mounting even to hollow profile constructions. The assembly time can be reduced to a minimum with help of the BOXSOK installation tool, which was developed especially for this job.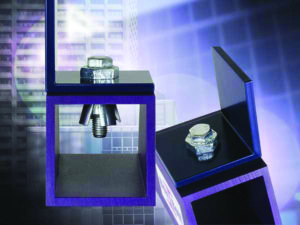 It goes without saying that BOXBOLT underwent several endurance tests and was certified accordingly. The BOXBOLT is officially approved for use by the Deutsches Institut für Bautechnik (DIBt) and by Lloyds Register (LR). It as well fulfills the criteria of the Product Safety Act.
The used material is hot-dip galvanized and therefore highly resistant to corrosion.
The liability risk, for both user and supplier, which was defined by the legislator can be reduced to a minimum, as BOXBOLT is equipped with safety- and installation-instructions which are in compliance with the law.