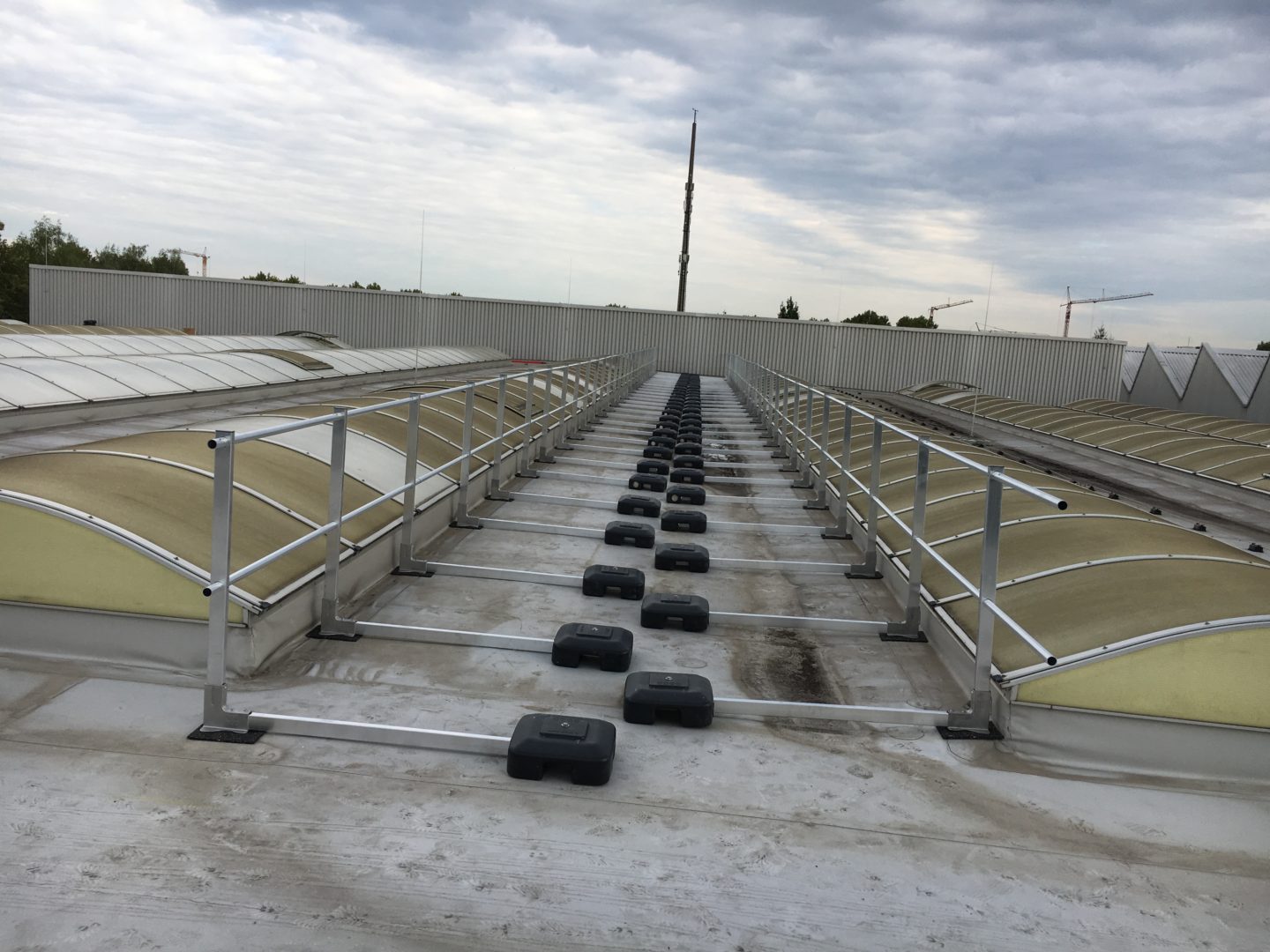 Aluminum guardrail systems from Solid-C impress with their high versatility and adaptivity. Thanks to their modularity they can be easily adapted to a huge range of roof-types and our customers' requirements can be met. Due to the manifold design options, every single guardrail system shows a great amount of individuality.
The version for flat roofs is non-penetrative and with help of counterweight booms it is as well self-supportive. These factors enable a quick and easy assembly and therefore make these guardrail systems highly cost-efficient.
Moreover, they meet the requirements of DIN EN 14122-3 and the standards
NF E 85-015.
---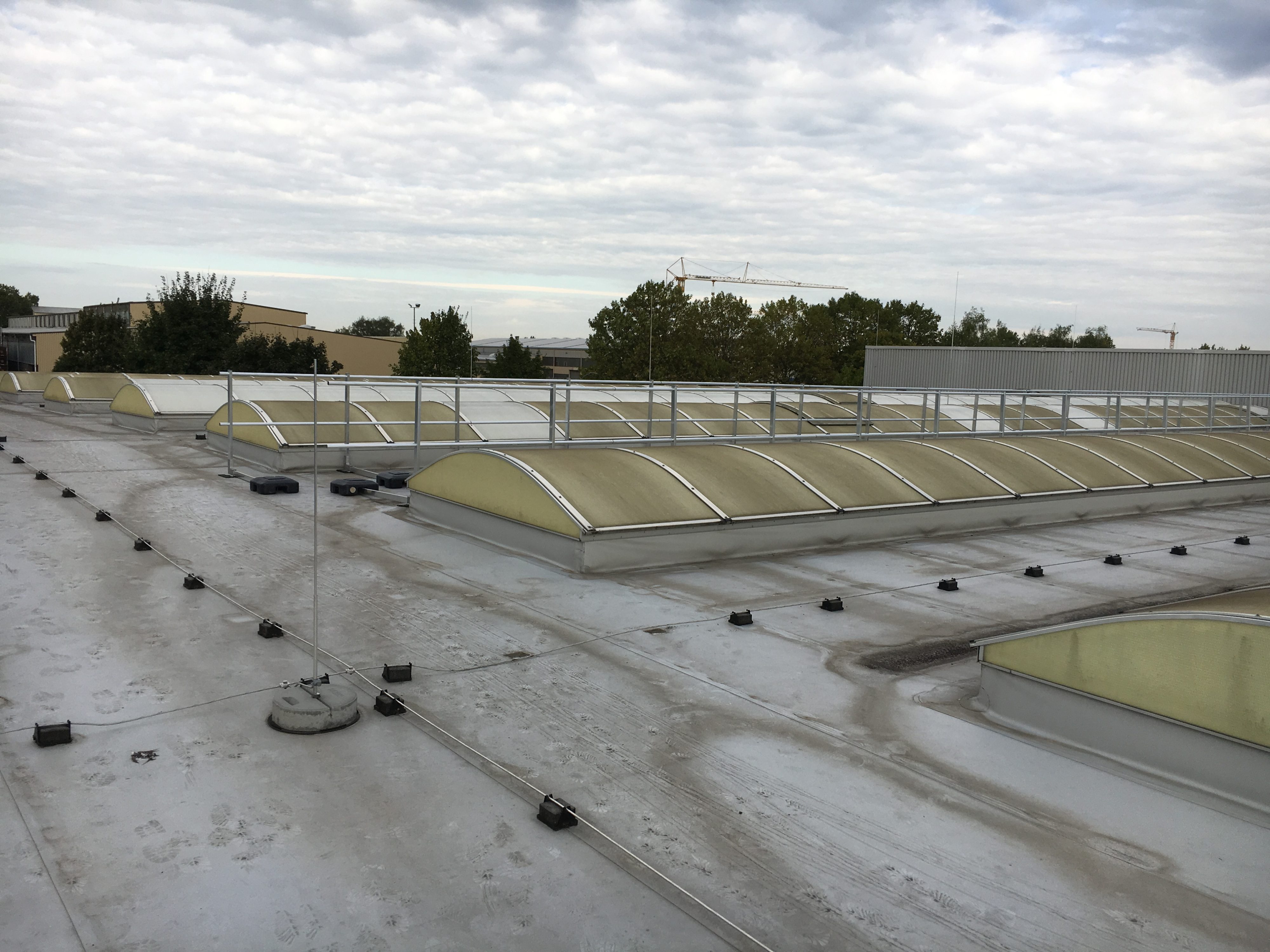 A great variety of special mounting devices can be used, if the guardrail system is wished to be fixed to the fascia (a low wall above the cornice) of a roof. These mountings can be installed above, below or on the side of the fascia.
A base plate is used for trapezoidal sheet constructions, which functions as a connector between the system and the roof surface. The base plate is fixed with help of screws. Moreover, the struts of the system can be adjusted easily.
There exists as well a foldable version, in case the aluminum guardrail system is not wished to be permanently visible. This version can be lifted into place shortly before work starts. If it is not needed, the guardrail system can be hidden behind the fascia where it cannot be seen from the ground.
All versions are highly persistent to corrosion, thanks to the longevity of the aluminum. This makes them a good solution for the reliable safeguarding of all kinds of areas where fall protection is needed.
---
Short Profile:

Material:
Aluminium
PVC
Certificate:
Declaration of conformity according
to EN ISO 14122-3 & NF E 85-015
Span:
max. 1,5 m
Area of application:
Flat roofs, fascia,
trapezoidal sheet roofs
Tube diameter:
35 mm
Assembly type:
Non-penetrative /
penetrative
Usage:
Permanent securing
Weight:
25 kg per PVC weight
---
Downloads
Produktbroschüre Aluminium guardrail systems
Declaration of conformity EN ISO 14122-3 and NF E 85-015